The Old Blood of Christian Montagna - Luca Mazzotta
In this video, made for Christian Montagna\'s The Old Blood project, I tell about my musical life, the path that led me to today!
Interview on "Il Raglio del Mulo"
"Helfir nasce come esigenza personale di scrivere e divertirmi a suonare tutto. È una valvola di sfogo, un processo catartico... è pura esigenza di intraprendere un viaggio in solitaria, un viaggio introspettivo. Questo è Helfir".
- Click here -
"The Journey" (the new album presentation)
With only a few days to go until the release of "The Journey", my new album under the HELFIR banner.
It's time to take off the veil ... I present it to you!
HELFIR "The Past" official video - premiere on FRIEDHOF MAGAZINE with interview
The Past is the first single from "The Journey" which will be released on November 6th 2020 for My Kingdom Music! Thanks to Friedhof Magazine for hosting the release of this video!
➡️Please listen and share!⬅️
Let the journey begin!
-> Click here! <-
Cover & Tracklist of the new HELFIR album "THE JOURNEY"
The new creation, "The Journey" will see the light on November 6th, 2020 on CD and digital format and you can PRE-ORDER here: https://smarturl.it/HELFIRJ-CD
Here are the cover realised by Antonio Leo (www.antonioleo.it) and the titles of the 11 tracks included:
Chapter I: Lying On A Blue Lawn
1. The Game
2. In My Dream
3. The Past
4. Clouds
Chapter II: Table Of Diners
5. In The Pale Land
6. The Gathering
7. No Escape
Chapter III: Tree Of The Abyss
8. Traces Of You
9. Tied To The Ground
10. Uncensored
11. Silent Path (featuring Tamara My)
HELFIR announce the release of the new album!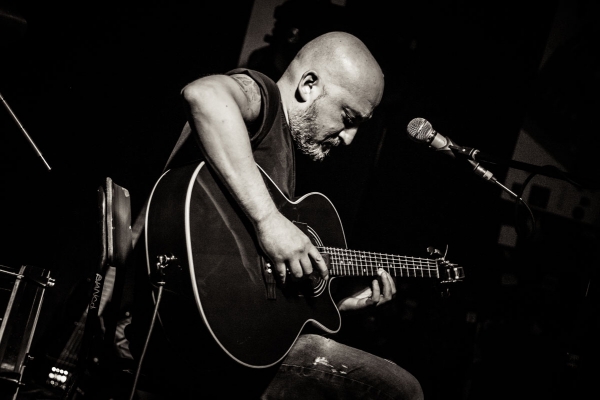 HELFIR announce the release of the new album "The Journey" on November 6th 2020 via My Kingdom Music!
Photo: Lucia Palomba
Son of Flies Webzine: The Best Albums of 2017!

From Son of Flies Webzine of Christian Montagna: The Best Albums of 2017!
In this list there is "The Human Defeat" - HELFIR!
New t-shirt HELFIR "The Human Defeat"
New t-shirts HELFIR "The Human Defeat" now available!
Male/Female - size s/m/L
€10 (12 € including shipping charges)
To buy, please, send me a message at This email address is being protected from spambots. You need JavaScript enabled to view it.
HELFIR "Chant d'Automne" (Instrumental Version)
from "The Human Defeat"
video: Carlo Mazzotta